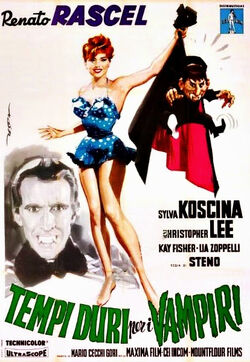 Uncle Was a Vampire (Tempi duri per i vampiri) is 1959 Italian Dracula spoof featuring Christopher Lee as the vampire Baron Roderico da Frankurten. It is the first time Lee wore a cape with a red interior, this would go on to to influence his look in all the Hammer Dracula sequels, starting with Prince of Darkness.
Lee made a very similar French comedy in 1976, Dracula and Son, after his run as Dracula in the Hammer sequels.
Bruno Martino's song "Dracula cha-cha" is the only mention of the name Count Dracula.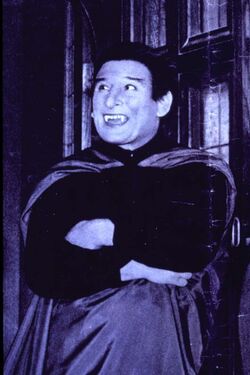 Kai Fischeras as Lellina
Lia Zoppelli as Letizia
Franco Scandurra as Professor Stricker
Carl Wery as Director
Rik Van Nutter as Fianceè of Carla
Susanne Loret as Susan
Mario Cecchi Gori as Civil-law notary
Behind the Scenes
Edit
The film was directed by "Steno." The long list of screenwriters included: Edoardo Anton, Marcello Fondato, Sandro Continenza, Dino Verde and Steno himself.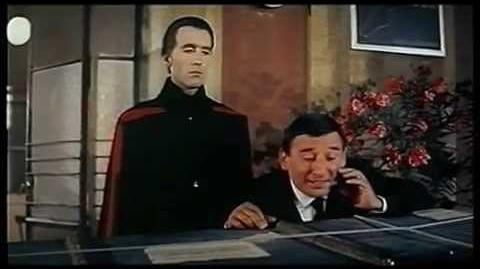 Home Video
Edit
Availability
Edit
Screencaps
Edit
External links
Edit
Ad blocker interference detected!
Wikia is a free-to-use site that makes money from advertising. We have a modified experience for viewers using ad blockers

Wikia is not accessible if you've made further modifications. Remove the custom ad blocker rule(s) and the page will load as expected.