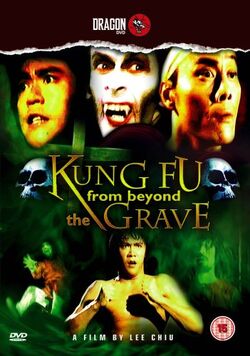 Yin ji (aka Kung Fu from Beyond the Grave) and is a martial arts movie featuring Count Dracula, much like The Legend of the 7 Golden Vampires before it.
Behind the Scenes
Edit
The film was directed by Chiu Lee and written by Fung Lu.
Home Video
Edit
Availability
Edit
External links
Edit
Ad blocker interference detected!
Wikia is a free-to-use site that makes money from advertising. We have a modified experience for viewers using ad blockers

Wikia is not accessible if you've made further modifications. Remove the custom ad blocker rule(s) and the page will load as expected.