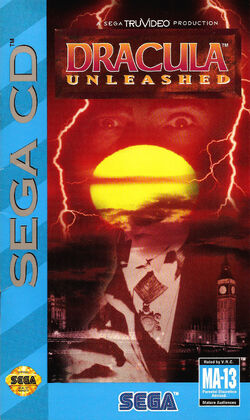 The player assumes the identity of a young Texas businessman named Alexander Morris, who has come to London, England during the winter of 1899 to research the strange surroundings involving his brother Quincey's death 10 years earlier. In the process, he meets an English woman named Annisette Bowen and becomes distracted and engaged to be married too.
Due largely to their "extremely close relationship", Quincey's good friend, Lord Arthur Holmwood, has proposed Alexander's induction into the mysterious and exclusive Hades Club. However, Alexander Morris soon discovers a part of his brother's life he had no knowledge of: Quincey Morris was part of a group which destroyed the legendary vampire, Count Dracula.
As Alexander Morris, the player must travel to specific locations in London at certain times with certain items gathered throughout Morris' travels in order to gather clues about the events which occur during the game and achieve victory over Dracula.
Ad blocker interference detected!
Wikia is a free-to-use site that makes money from advertising. We have a modified experience for viewers using ad blockers

Wikia is not accessible if you've made further modifications. Remove the custom ad blocker rule(s) and the page will load as expected.