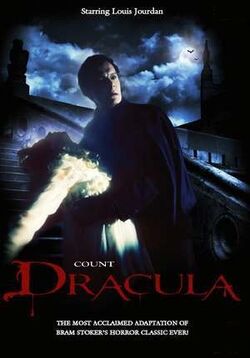 Count Dracula is a British television adaptation of Dracula. Originally shown in two parts, it has since been released on DVD as single film. The miniseries is most famous for being one few attempts at faithful adaptation of Stoker's novel.
Synopsis
Edit
The film mostly follows the premise of Stoker's novel.
Ad blocker interference detected!
Wikia is a free-to-use site that makes money from advertising. We have a modified experience for viewers using ad blockers

Wikia is not accessible if you've made further modifications. Remove the custom ad blocker rule(s) and the page will load as expected.