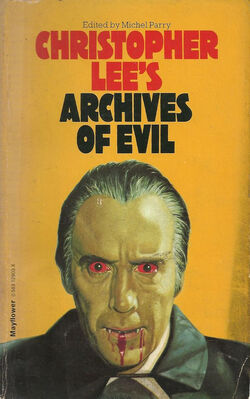 Christopher Lee's Archives of Evil (aka From the Archives of Evil) is a collection of short stories presented by Christopher Lee. Two editions feature painted illustrations of his red-eyed Count Dracula likeness on the covers.
It was followed by Christopher Lee: From the Archives of Evil Number 2
External links
Edit
Ad blocker interference detected!
Wikia is a free-to-use site that makes money from advertising. We have a modified experience for viewers using ad blockers

Wikia is not accessible if you've made further modifications. Remove the custom ad blocker rule(s) and the page will load as expected.