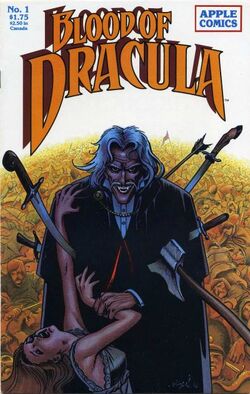 Blood of Dracula is the longest running comic series (outside of Marvel's Tomb of Dracula) based on the Count Dracula character. It was published by Apple Comics and ran from 1987 to 1995.
Ad blocker interference detected!
Wikia is a free-to-use site that makes money from advertising. We have a modified experience for viewers using ad blockers

Wikia is not accessible if you've made further modifications. Remove the custom ad blocker rule(s) and the page will load as expected.