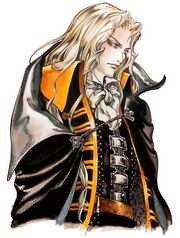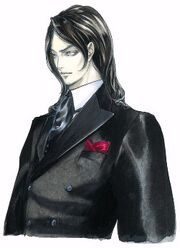 Alucard is the son of Dracula. Due to his human mother, Lisa, Alucard is a dhampir, a half-human, half-vampire. His mother's death and admonition not to hate humanity caused him to take up arms against his father. In Dracula's Curse and Castlevania Legends, he fights against his father alongside the vampire hunters of the Belmont clan, and he is featured as the protagonist of Symphony of the Night. Alucard additionally is present in Castlevania: Aria of Sorrow and follow-up sequel Castlevania: Dawn of Sorrow, where he interacts with the protagonist of both games, Soma Cruz, as the Japanese government agent Genya Arikado.
Ad blocker interference detected!
Wikia is a free-to-use site that makes money from advertising. We have a modified experience for viewers using ad blockers

Wikia is not accessible if you've made further modifications. Remove the custom ad blocker rule(s) and the page will load as expected.